Wag'n Tails Start-Up Mobile Veterinarian Customer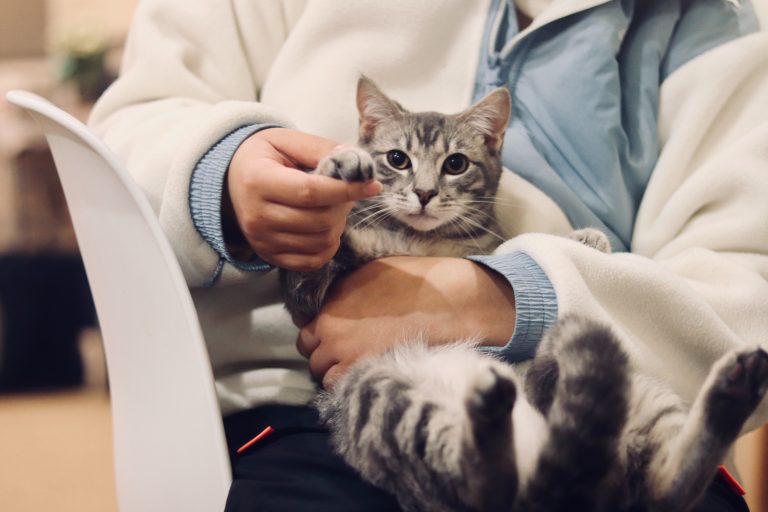 This case study presents the life-changing decision and journey of a veterinarian that transitioned from a career as a medical director at a busy animal hospital to launching her own mobile veterinary practice in 2013. Dr. Lopez works out of a Wag'n Tails veterinary vehicle called the Supreme Well Pet Vet, which is built on a Mercedes Sprinter chassis.
Dr. Amalia Lopez was born in Venezuela. She began working in the pet care industry when she was 15-years old and held different positions ranging from dog trainer to veterinary technician before becoming a veterinarian (her one true passion). Dr. Lopez attended Central University of Venezuela where she received her Doctor of Veterinary Medicine degree, graduating in 1990. Following veterinary school, she worked in a private practice until 2002. When she moved to the United States, she completed the certification for foreign graduates and received her licensure in Veterinary Medicine. Dr. Lopez practiced in Broward County, Florida for more than ten years where she gained excellent experience in veterinary medicine, dentistry, surgery, and practice management. Now she is leading the Best Care Mobile Veterinary Clinic team and loves every moment working for herself and setting her own schedule!
Dr. Lopez is fluent in both English and Spanish. In her free time, she enjoys spending time with her husband Ernesto and their two sons, David and Daniel, along with her loving cat (Baxter) and dog (Mancha).
Dr. Lopez has always been very passionate about helping animals but before starting Best Care Mobile Veterinary Clinic, she began to lose the joy and excitement that she found in her work. Working as the medical director of a busy animal hospital left very little time for her husband and children. She had no control over her schedule and was forced to miss important activities and other meaningful life events. Dr. Lopez felt like she was missing out and needed a break from her busy professional life. This is when Dr. Lopez started thinking about what she could do to retake control of her career and life and get her freedom back without having to give up her calling.  
A couple of months later at a large veterinary conference, Dr. Lopez saw a Wag'n Tails veterinary vehicle on the tradeshow floor.  After exploring the vehicle inside and out and talking with the Wag'n Tails team, Dr. Lopez knew she was destined to go mobile! At first, she wasn't sure which veterinary services to offer her clients and pet patients, but after talking with the Wag'n Tails team in more detail, she started to really understand the importance of offering wellness care and providing personal one-on-one attention and convenience that only a mobile practice can really offer. 
Dr. Lopez and her husband were very impressed with the professional and easy-going approach that Wag'n Tails took with them. The sales team was consultative and showed that they cared about Dr. Lopez's experience and vision for her future as a veterinarian, wife, and mother. Wag'n Tails laid out all the options in a clear and straightforward way and let Dr. Lopez decide what was best for her when she was ready. Dr. Lopez never felt rushed and was comfortable throughout the purchase and financing process. She appreciated the relationships that Wag'n Tails had fostered with different lenders, which made the underwriting and approval process easy, streamlined, and fast. Shortly after submitting her credit application, Dr. Lopez was approved for a veterinary vehicle loan that also included financing for a variety of medical equipment to be used in the vehicle.
Nine years into her mobile veterinary career, Dr. Lopez still appreciates the flexible work schedule and convenience that being mobile provides her. The ability to spend more time with family and friends, the reduced physical and mental stress, and the fact that she is earning significantly more income (approximately 30% more revenue per pet visit with considerably less overhead expense) than she did at the animal hospital are just a few of the reasons why Dr. Lopez would recommend going mobile to any veterinarian out there. 
When Dr. Lopez first transitioned to mobile, she was a little nervous about building clientele but quickly learned that it wouldn't be an issue. Dr. Lopez explained, "Most of my clients are looking for good veterinary services, so price is not as relevant. One of the advantages to being mobile is that you get to know the patients and their owners well, so you naturally can provide better service. Pet owners really appreciate it."
Another benefit for Dr. Lopez is the type of clients and pet patients that she attracts to her mobile veterinary clinic. Because mobile services are more convenient for pet parents and healthier for pets, Dr. Lopez can charge premium prices and attract better clients. Dr. Lopez's clients treat her like a member of the family and really value the one-on-one attention that she gives to their pets. "The approach to patients is different when you're mobile and actually going to a client's home. As a veterinarian, you can perform a better exam and also get more details about the environment of the patient."
Dr. Lopez is always telling other veterinarians that she meets to look into going mobile. She said, "I love the freedom and flexibility it gives me!"